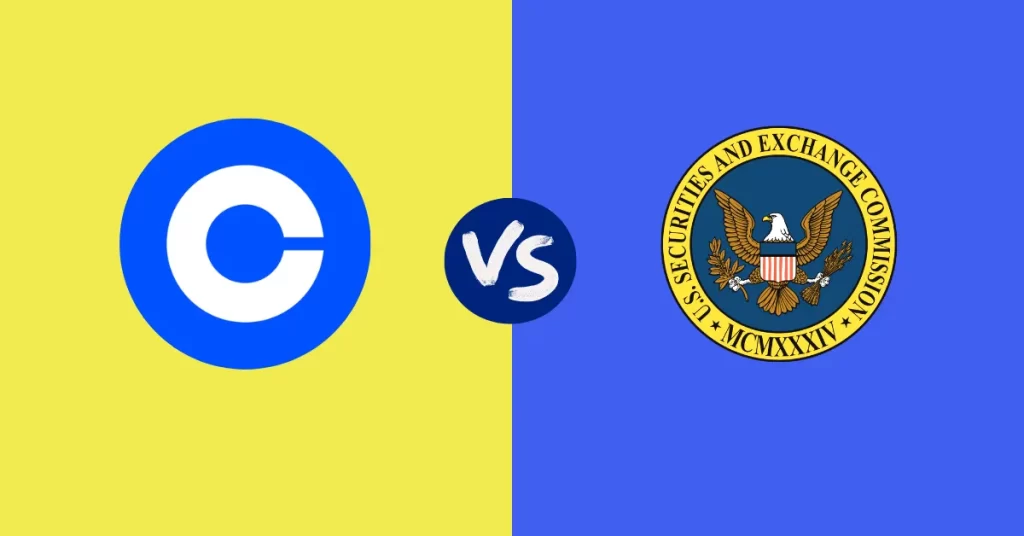 The post Coinbase Teams Up with SEC in Letter to Judge Over Key Decision appeared first on Coinpedia Fintech News
Coinbase and the U.S. Securities and Exchange Commission (SEC) have jointly requested Judge Failla to equally divide the allotted time for oral arguments in a high-stakes legal battle scheduled for January 17, 2024.
Coinbase, a leading crypto exchange, and the SEC sent a joint letter to Judge Failla, highlighting the critical nature of the upcoming oral argument on the motion for judgment on the pleadings. The letter, filed on November 16, 2023, suggests an equal division of the four hours set aside for the argument, demonstrating a mutual understanding of each party's significance on the hearing.
The Core of the Dispute
The core of the dispute revolves around the SEC's claim that certain activities by Coinbase may violate securities laws. In response, Coinbase, represented by top U.S. attorney William Savitt, contends that the SEC's reliance on decades-old case law is ill-suited for the modern complexities of the cryptocurrency market. Moreover, Coinbase challenges the SEC's jurisdiction over the crypto industry, arguing that the SEC's actions interfere with ongoing efforts by the U.S. Congress to establish a clear regulatory framework for cryptocurrencies.
The National Association of Securities Administrators (NASAA), acting as amicus curiae, has supported the SEC's position with similar arguments based on longstanding legal precedents. Coinbase has refuted these claims, asserting the need for new regulations that better fit the unique nature of crypto technologies.
Implications for Crypto Regulation
This legal confrontation between Coinbase and the SEC is a battle over jurisdiction and a broader debate on how the rapidly evolving world of cryptocurrencies should be regulated. The outcome of this case could set significant precedents for how crypto exchanges operate in the U.S. and influence the future trajectory of crypto regulation.
Coinbase is expected to make a strong case against the SEC's arguments, focusing on proving that neither the cryptocurrencies listed on its exchange nor its crypto-staking services should be classified as securities. This argument is central to Coinbase's challenge of the SEC's authority in this domain.
The January 17 hearing promises to be a landmark moment in the crypto industry, potentially reshaping the regulatory landscape. With both parties gearing up for a rigorous debate, the cryptocurrency community is watching closely, as the verdict will have far-reaching implications for investors, exchanges, and the future of digital assets in the United States.