The well-known crypto trader Phoenix is sharing his thoughts on the market, noting that Avalanche, Theta, and Ethereum look primed for further upside.
Covered
Avalanche (AVAX)
Theta Network (THETA)
Ethereum (ETH)
Phoenix is one of many beloved crypto traders in the space. While no one's analysis should be taken as gospel, insights from traders with skin in the game can serve you well when making your own investment decisions. Rather than copy-trading, dig into why Phoenix is bullish on these three coins and complement it with your own judgment to make a decision.
RECOMMENDED: THREE TOP PROJECTS ON AVALANCHE YOU HAVE TO CHECK OUT
Avalanche (AVAX)
Avalanche is the first token making Phoenix's list. Despite all the love that the smart contract platform gets from the community, it garners an equal number of haters trying to short the altcoin. Phoenix points out that AVAX looks primed for a bounce off the backs of liquidated shorts.
"It's all just a liquidations game."
From AVAX's current price of $90, Phoenix is eying $97 and $127 as the next significant touchpoints for Avalanche.
Theta Network (THETA)
Next up on Phoenix's watchlist is the decentralized streaming platform Theta Network (THETA). THETA has been looking mighty strong this week, and Phoenix tends to agree.
"Bullish [market structure break] for THETA here.
I'm going long on a successful 1h/15m demand retest, as shown on the chart.
These highs are calling."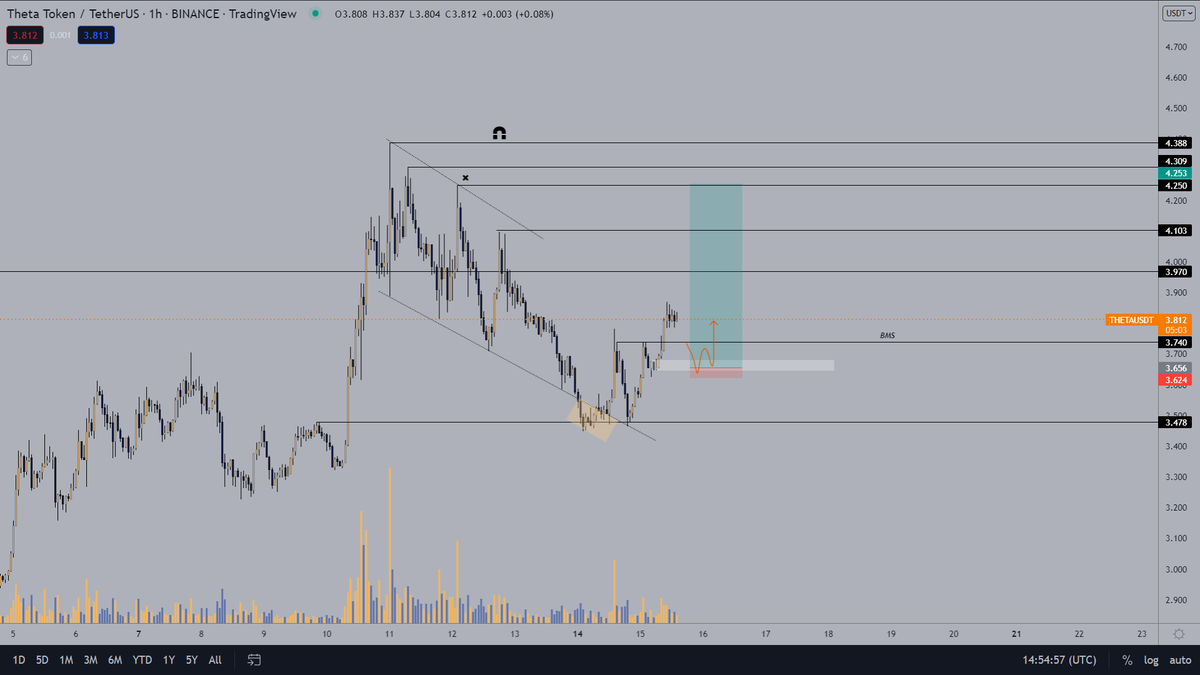 After breaking above $3.70, THETA is currently sitting at $3.77. Now that we've seen a significant push, Phoenix expects a pullback to $3.62 before continuing on towards previous local highs around $4.25 and $4.38.
RECOMMENDED: WE NEED TO TALK ABOUT ETHEREUM, AND HOW IT'S GOING TO 13K
Ethereum (ETH)
The last coin that Phoenix thinks is bullish is Ethereum (ETH). Ethereum is the second-largest crypto asset, the crypto that everyone knows but not everyone loves due to its scalability issues.
Regardless, Ethereum has a wave of bullish momentum coming for the token — between a booming NFT industry and Ethereum's upcoming scalability upgrade, it's definitely in a crypto native's best interest to pay attention to the leading smart contract platform.
Phoenix is looking at the ETH/BTC chart, which shows Ethereum's valuation against the top crypto asset.
"Really nice relative strength here by ETH vs BTC."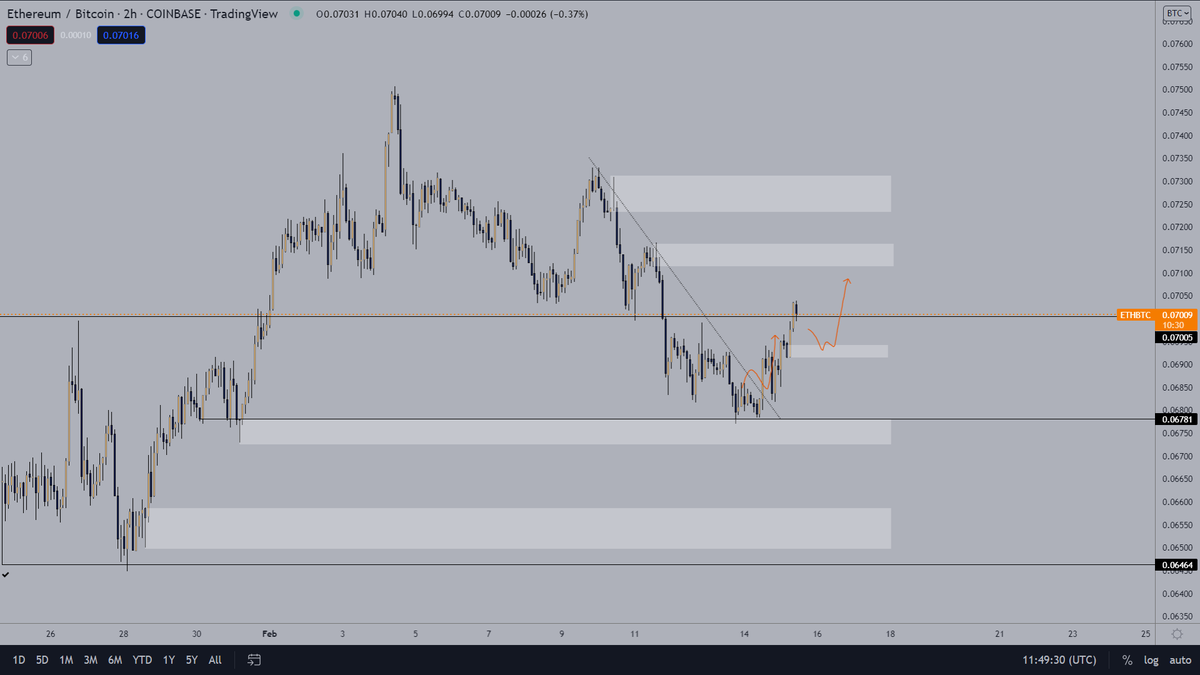 At the time of writing, ETH is trading at 0.07 BTC ($3,116). Phoenix wants to see ETH come back down to test 0.069 BTC ($3,039) before springing back up to the 0.073 BTC ($3,215) level.
However, he is keeping his bullish bias in check, highlighting that a weak crypto market could pull ETH lower against Bitcoin, noting the 0.067 BTC and 0.064 levels as significant zones to find support at.
The post Prominent Technical Analyst Seeing Strength From Avalanche, Theta, And Ethereum appeared first on CryptosRus.